It's been a while since I've blogged last time. In meantime I've upgraded styling of my blog.
Mainly because previous styles wasn't mobile friendly.
This is just a reminder for me how it looked before this upgrade.
---
I had a lot of ideas, but not enough time to realize all of them.
So I decided to go with small subset in first round, and achieve better readability on small devices.
I hope this article will get follow up. With further improvements.
Original look: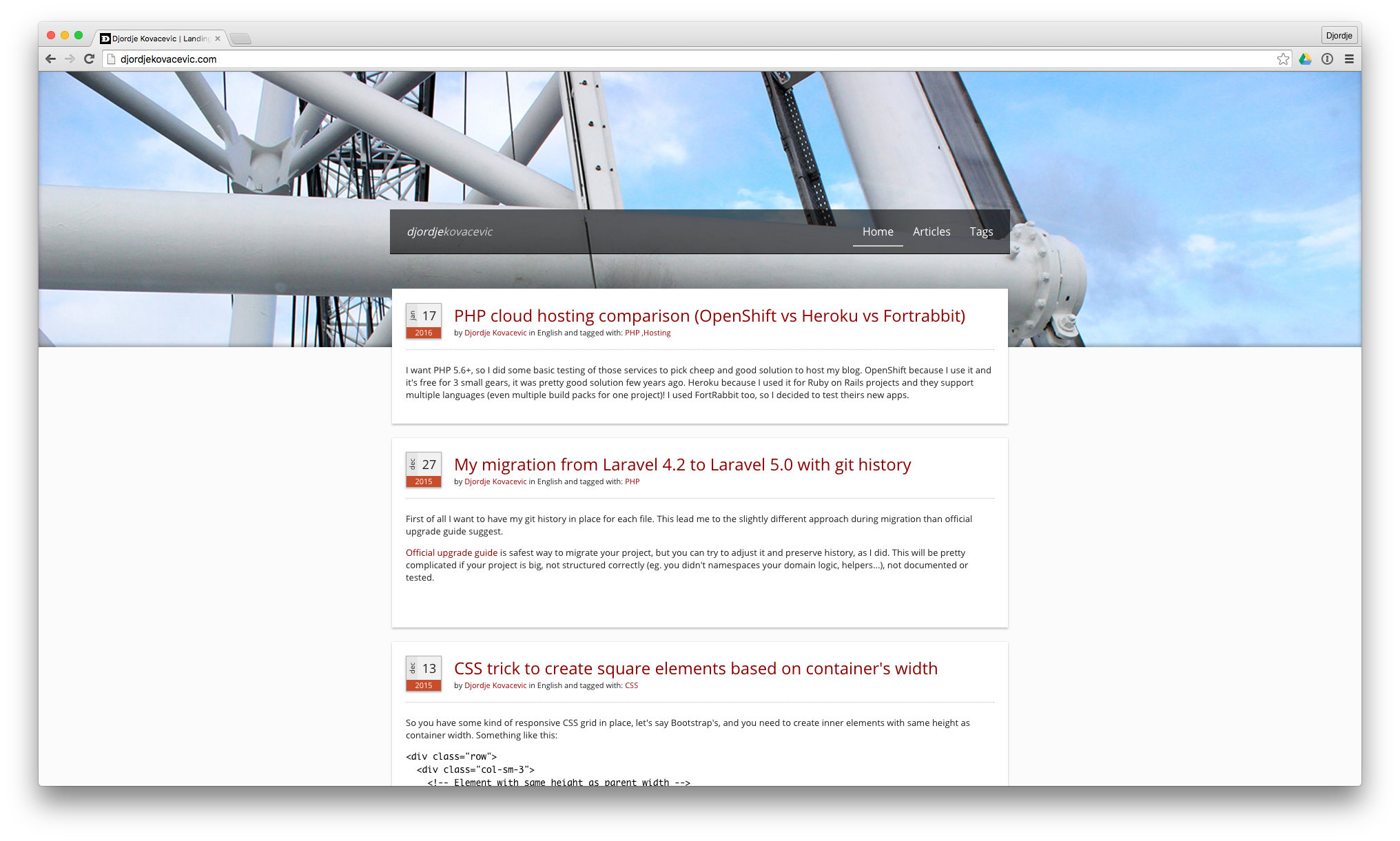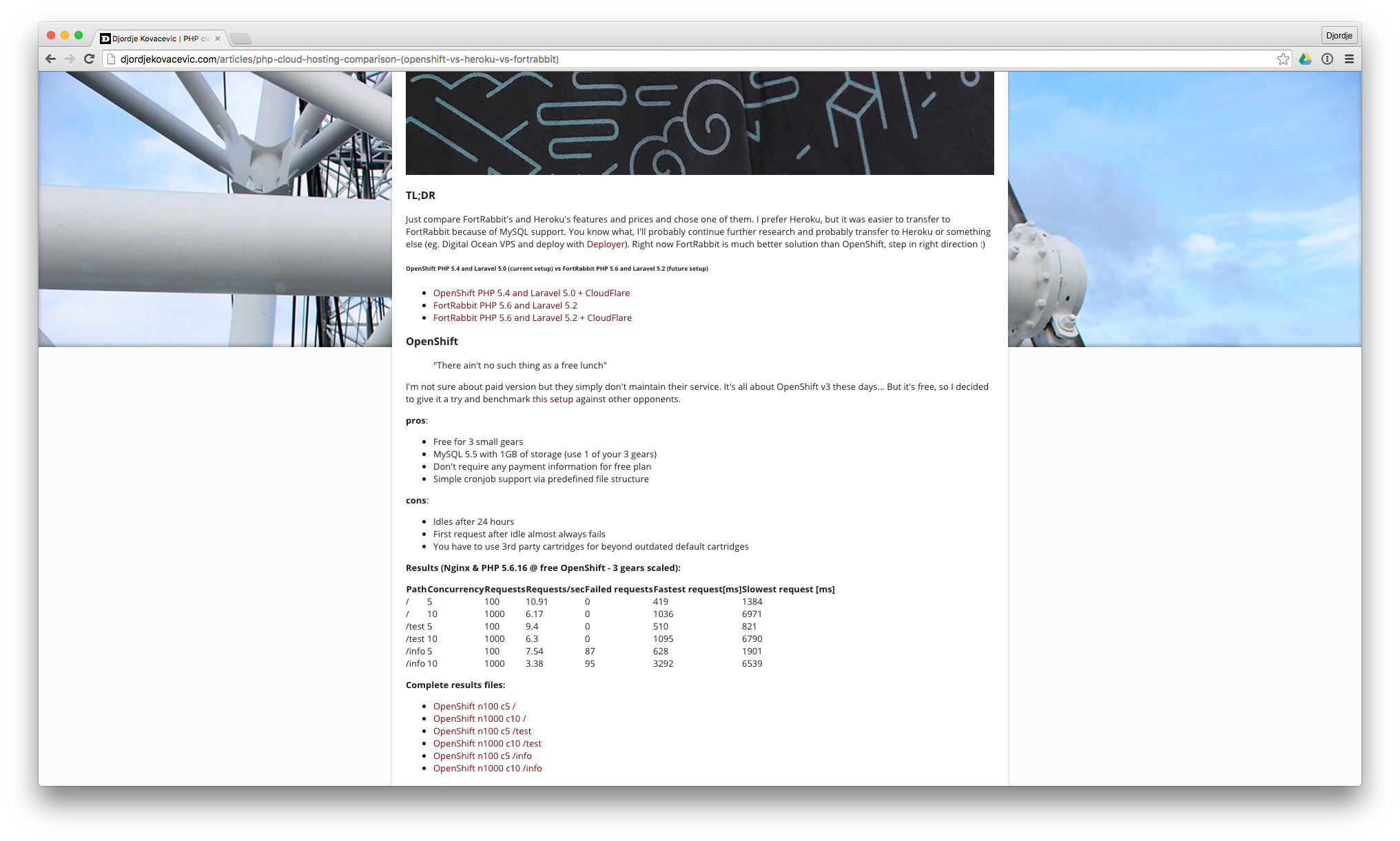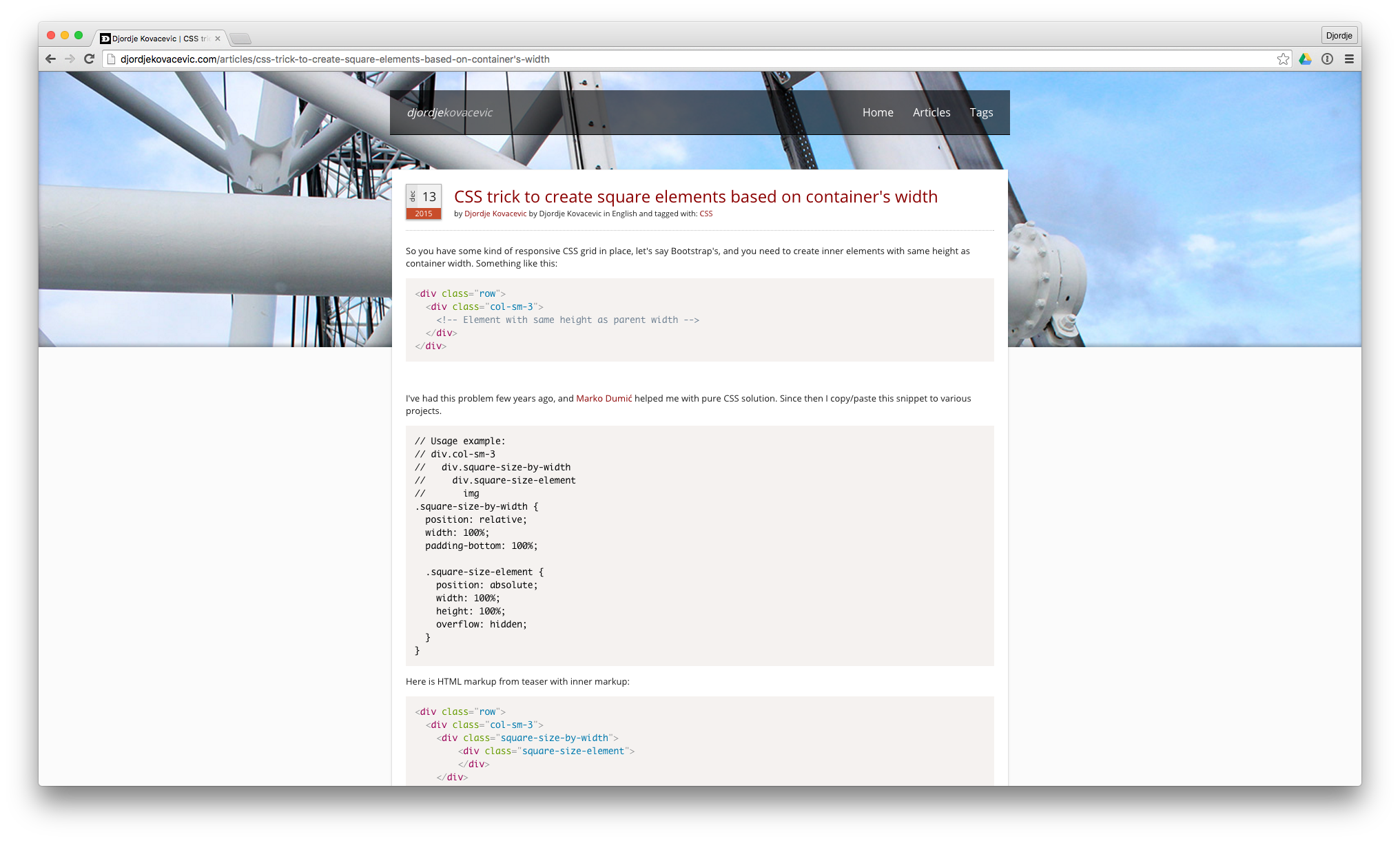 New look on desktop: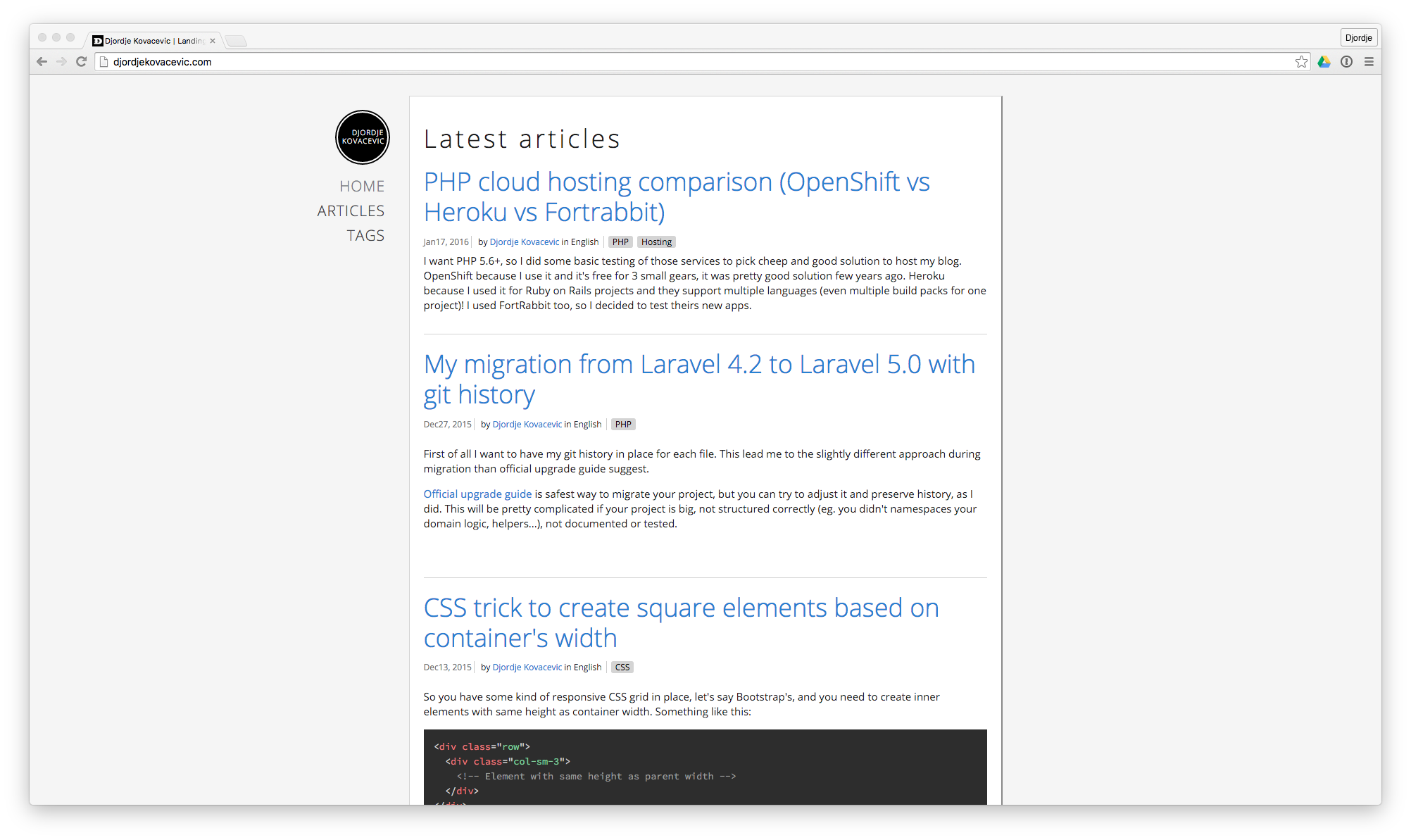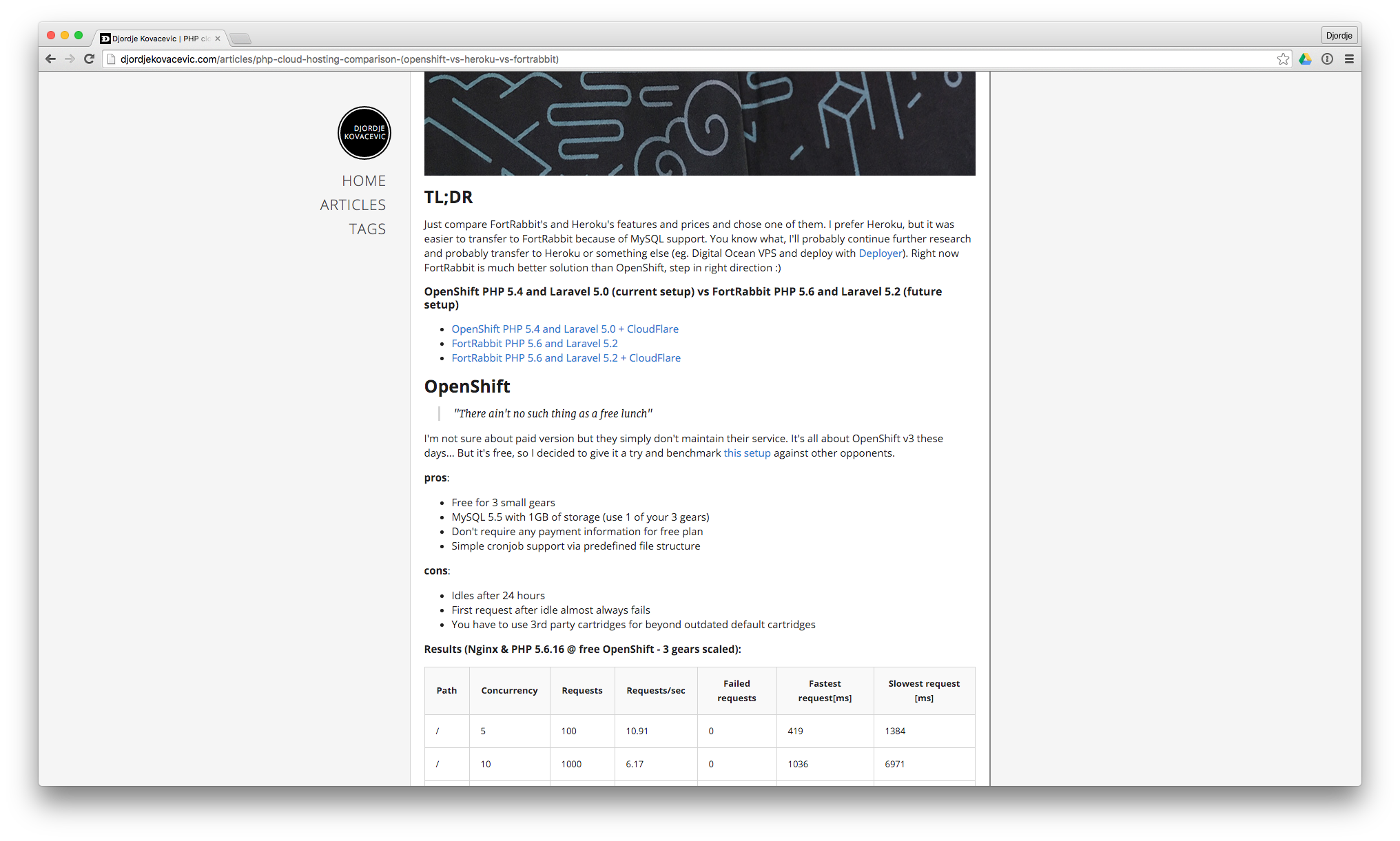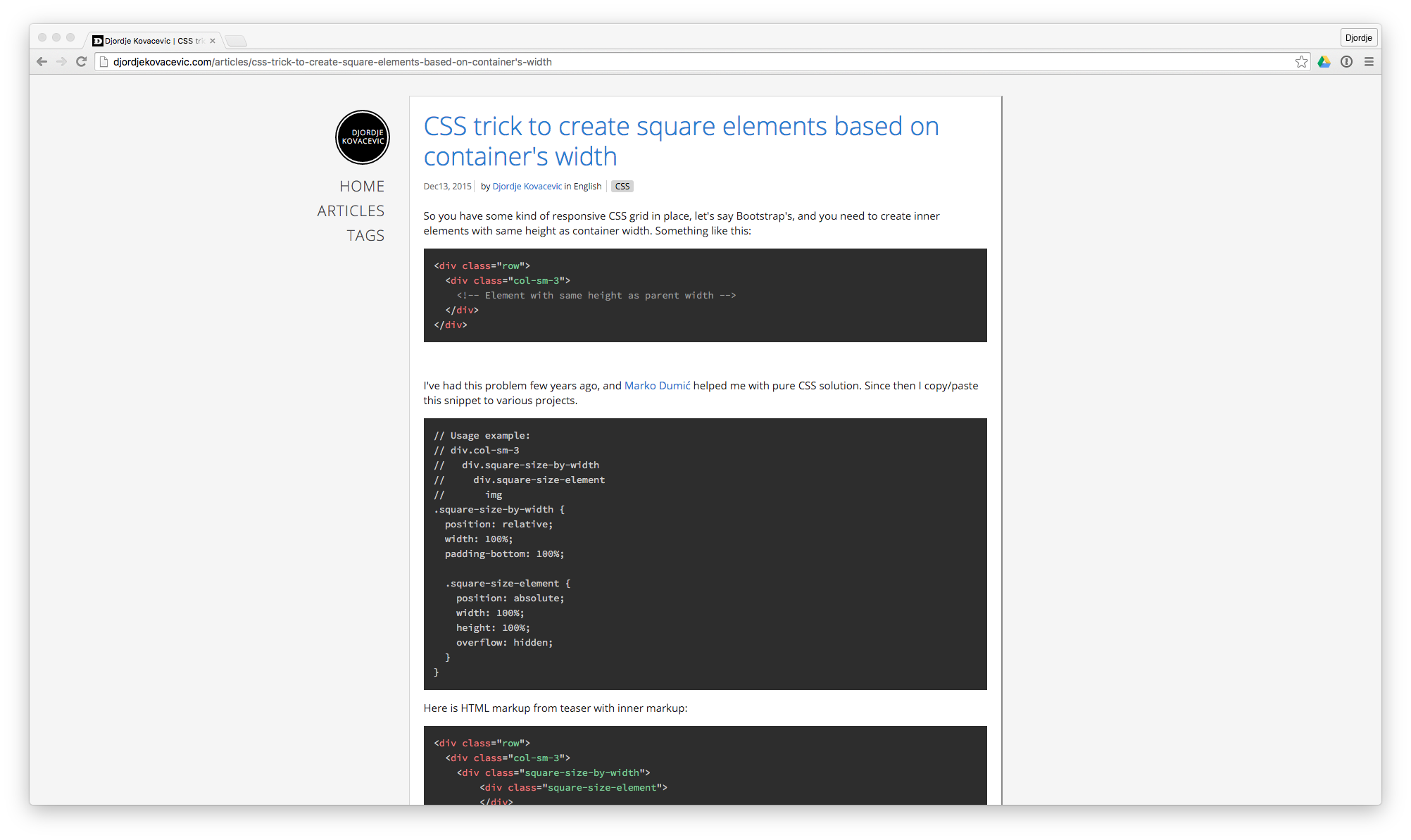 New look on mobile: